Need to get rid of unwanted items and create more space in your home? Our No Contact Rubbish Removal service allows us to remove items without direct contact, to ensure the comfort and safety of our customers and our teams.
It's still easy to make your rubbish disappear—all you have to do is point. It's full-service rubbish removal, but you don't have to touch anything, and we touch only the things we're going to carry away.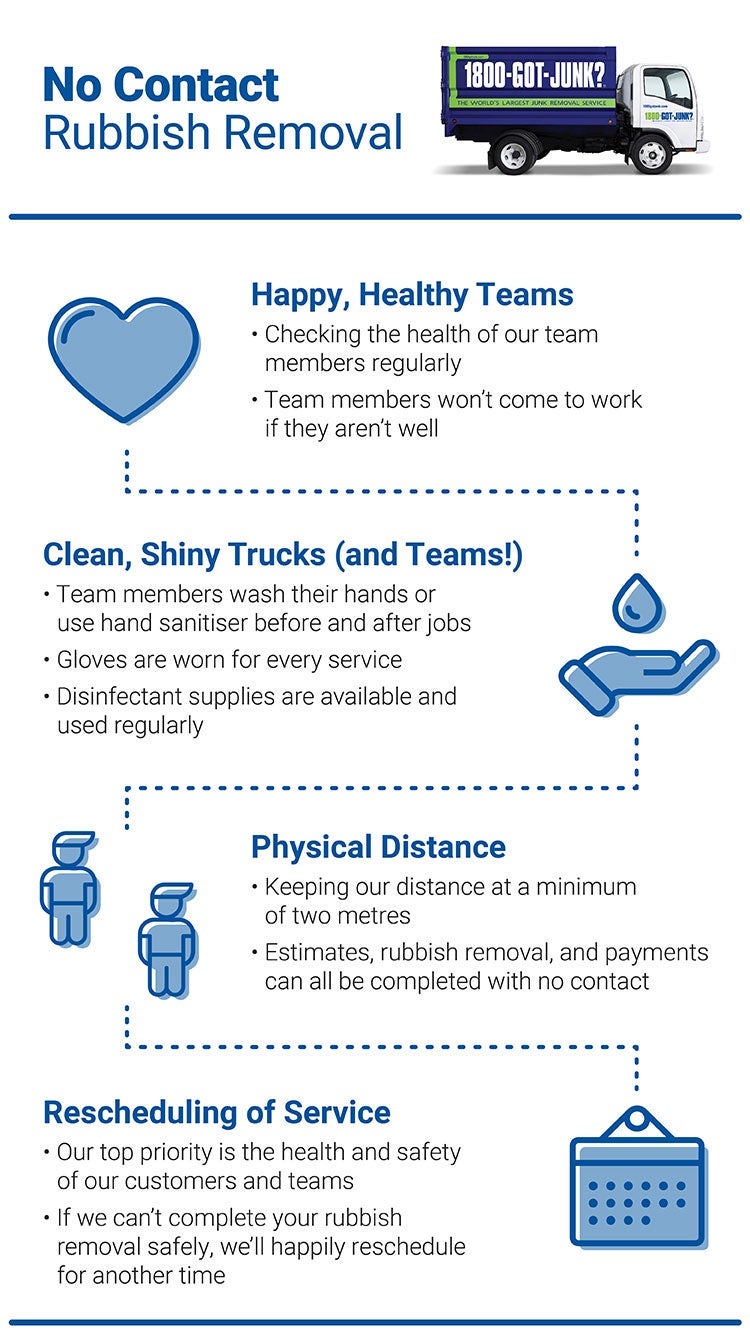 Here's how it works:
Our team will call ahead to confirm your appointment and reassure that you're healthy and we're healthy
We'll also confirm details, like where the items are located and how to access them
When we arrive, we'll greet you with smiles instead of a handshake
We'll get to work with your no contact estimate, done over the phone, or at a safe physical distance
To further minimize contact, you can also move your rubbish outside for us, if you wish
If your rubbish is inside, we must be able to maintain 2 metres of distance at all times
We'll remove the items, load up the truck, and sweep up the area when we're done
When the job is finished, payment can be processed without any contact

We'll do our best to donate or recycle items where possible* 
*Organizations in some areas may not be accepting donations at this time, so donating items may not always be possible.